Vier kunstenaars uit NL reflecteren in work-in-progress bij Atelier Néerlandais, Parijs, op het fenomeen collecties en persoonlijke verzamelschatten. Een eerste aanleiding voor dit project is de Custioda collectie. Van 11 t/m 14 april zijn de kunstenaars aan het werk bij Atelier Néerlandais.
Publieke presentatie vrijdag 14 april van 11.00 tot 16.00. Welkom!
Danielle Lemaire
Danielle Lemaire maakt tekeningen die ze combineert met multimedia in gelaagde (onderzoek)projecten.
In steeds een andere context maak ik series kleine of juist grote tekeningen; de kleine benadrukken een intieme/persoonlijke benadering van het onderwerp; de grote vallen samen met de architectuur. Wat eens was, maar verloren lijkt gegaan, is er nog, in een eigen vorm en geest, dat wil ik laten zien. Mijn liefde voor tekenen van figuratieve en natuurlijke elementen en verhalen zie ik terug in de tekeningen van de collectie van de Custodia Foundation.
"In de werkperiode bij Atelier Néerlandais werk ik aan een collectie eigen 'miniatuur tekeningen' die gaan wonen in een antiek jugendstil album dat ik op de rommelmarkt vond. Het album doet denken aan de prachtige mappen met tekeningen die Frits Lugt bijeen bracht voor de Custudia Foundation collectie."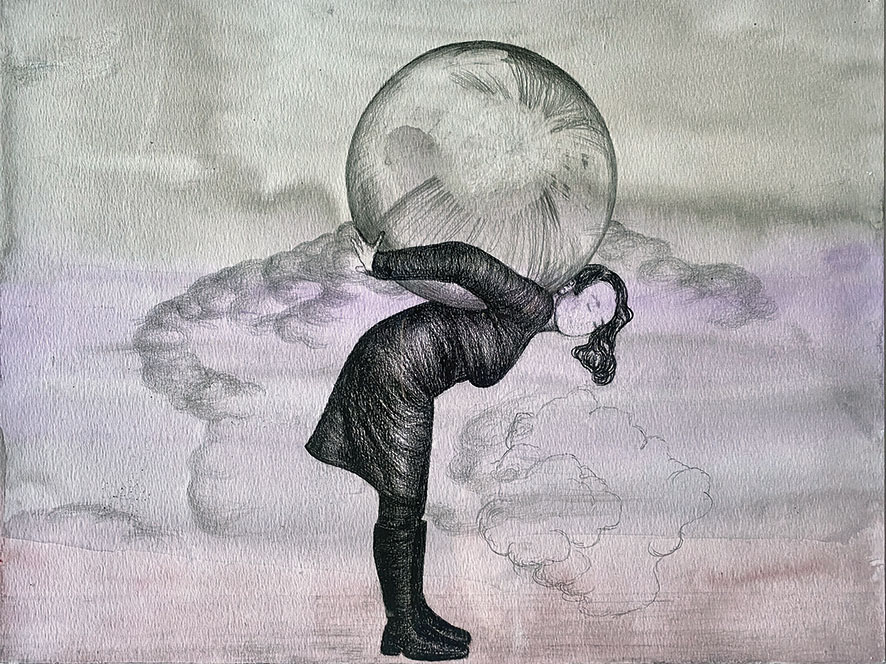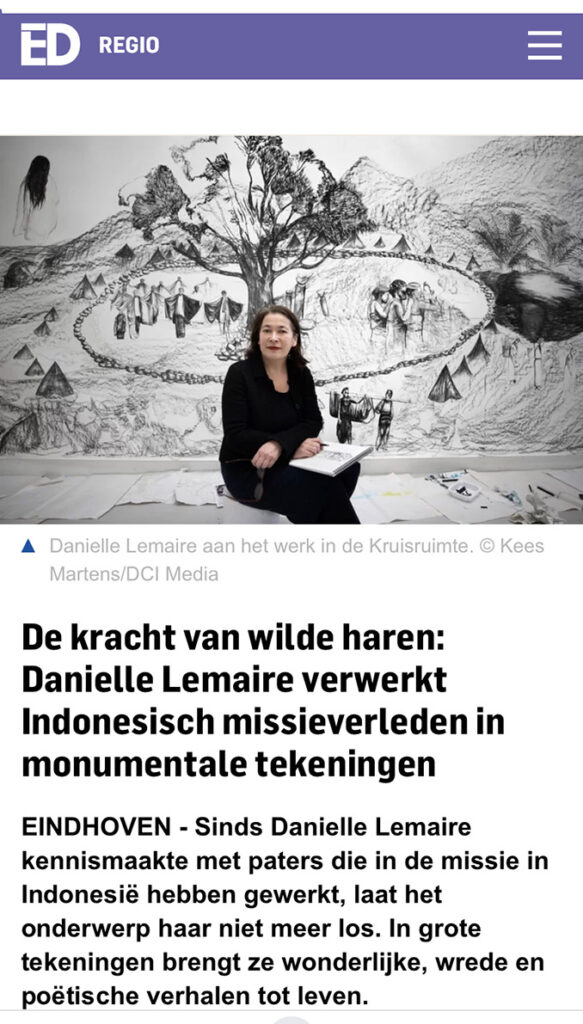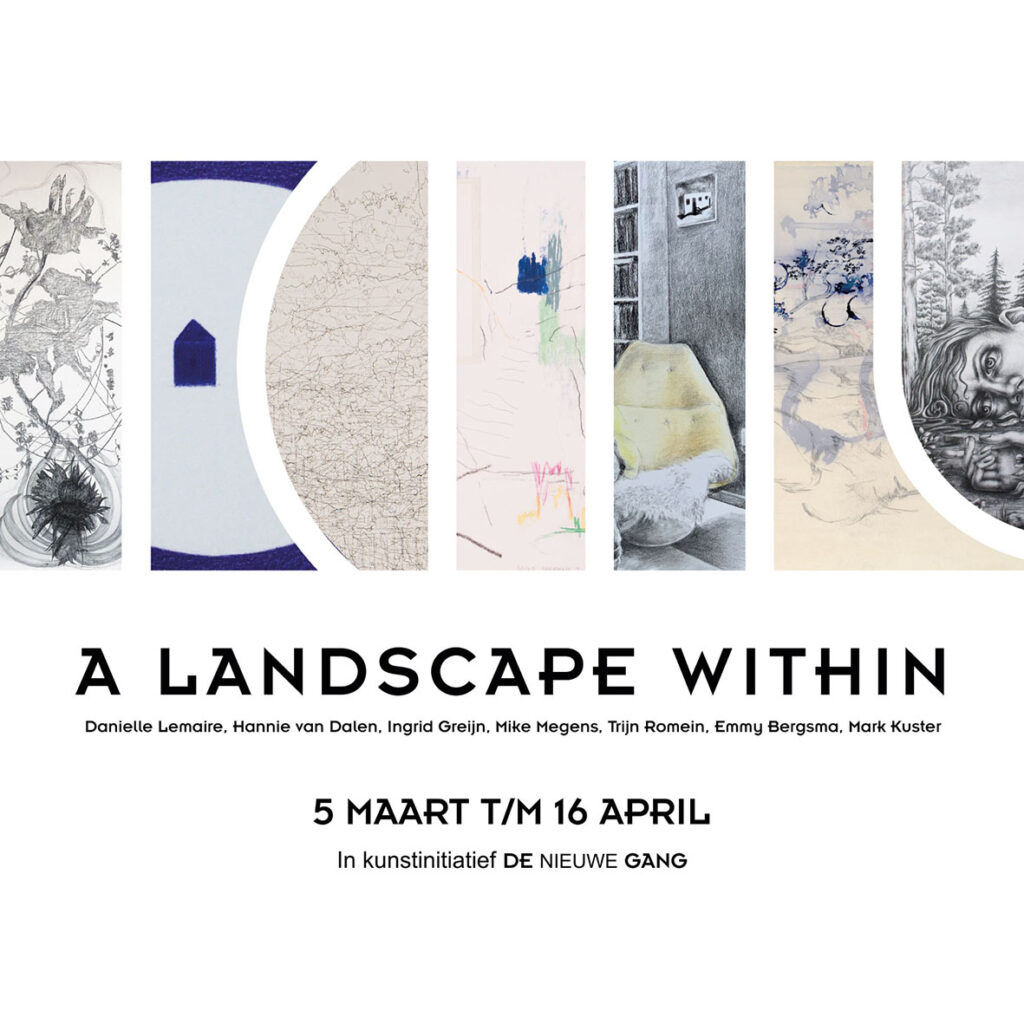 A landscape within
De tentoonstelling 'A landscape within' brengt 7 kunstenaars samen, alle 7 overtuigd tekenaar. Ieder verhoudt zich – op een persoonlijke manier en uit verschillende standpunten – tot het innerlijk landschap. 
Danielle Lemaire, Hannie van Dalen, Ingrid Greijn, Mike Megens, Trijn Romein, Emmy Bergsma, Mark Kuster
Zondag 26 maart om 15.00 uur Artist Talk – Gesprek met kunstenaars en publiek
Zondag 16 april om 15.00 uur Finissage
Openingstijden zaterdag en zondag van 13.00 tot 17.00 uur en op afspraak.
Kunstinitiatief De Nieuwe Gang, Kloosterstraat 7, 6641 KW Beuningen, 06 43 44 54 56
My art practice is supported by the 'Kunstenaar Basis' grant from the Mondriaan Fund.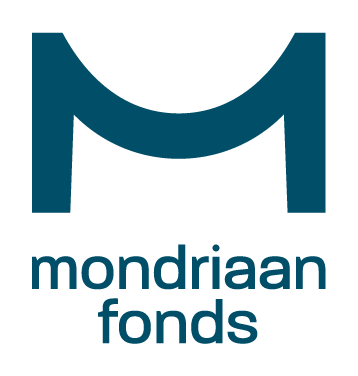 Sounds & stories of the fathers at Misssiehuis Teteringen
Jan Van Den Dobbelsteen & Danielle Lemaire
Release date: 16 october 2022
Pieces of the music and tracks can be listened to here and in the exhibition 'Air De Missie-Op Weg Naar Park Zuiderhout' in Stedelijk Museum Breda coming up, sept-13 nov 2022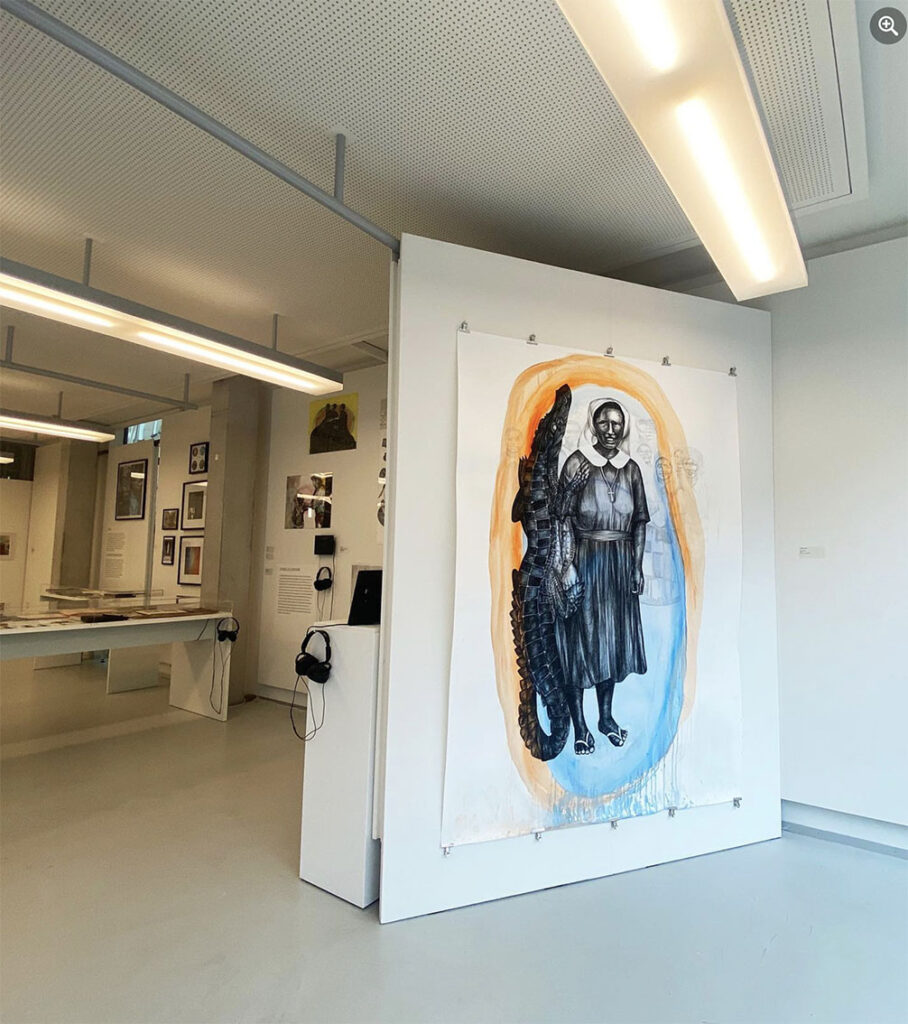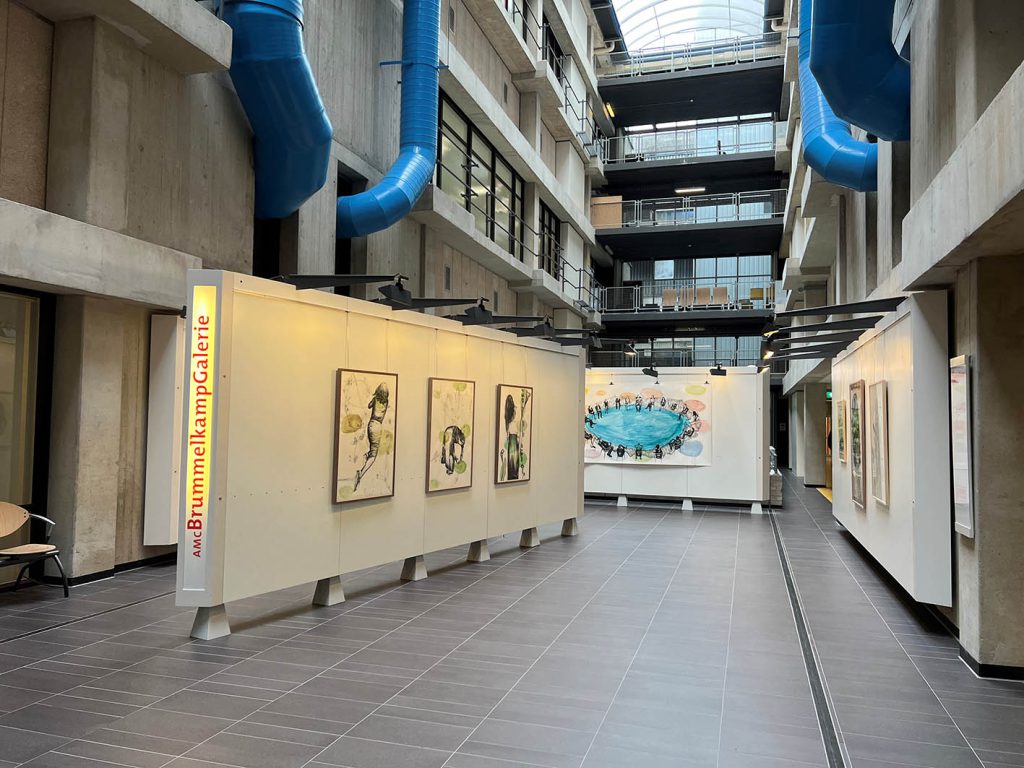 The exhibitions at the Brummelkamp gallery consist of work by artists who have already been or will be included in the AMC art collection. Curator and head of the collection: Sabrina Kamstra
collaboration brother Wiro, father Wiel and Danielle
Drawing 'They came by boat' & drawings Flowers from the garden of Park Zuiderhout
Father Tony with his panting of a black Jezus, as they know Jezus in Ghana
Father Eef, he worked many years in the Congo, with my drawing 'Longing for Home'
Father Kees Maas and Jan Van Den Dobbelsteen with Christian batik from Flores
Danielle and father Kees Maas, who worked msny years in Flores, Indonesia
The workspace of brother Martien, who worked in the Congo and made over 200 bird houses at Park Zuiderhout
JaDa – De Missie  Residency project
From March 1 to May 31, 2021, JaDa worked at the studio of
AIR De Missie, in nursing home Park Zuiderhout. We lived and worked among the priests and missionaries, who reside there in the last phase of their working lives. We studied the history of the institution and its residents. The former missionaries traveled the world; they worked in Congo, Ghana, the Philippines, Brazil, Papua New Guinea and the Dutch East Indies and have amazing stories. JaDa was also on a mission: the mission to propagate the arts.
A double LP 'Zij Zoeken Zich Zelf Niet' next to the book (see top at this page) as a result of the project is in the make.
Also, a few documentary and art movies are in the make. To be released!
Presentation: september, 2022, NEXT, Stedelijk Museum Breda. i.c.w. kunstloc Brabant en Park Zuiderhout.
support JaDa releases: Cultuur Eindhoven and Constant van Renesse Fonds 
Jan Van Den Dobbelsteen & Danielle Lemaire
i.s.m. Stedelijk Museum Breda, en Kunstloc Brabant