Architect Dea Widya and writer Suina Latersia developed "The Tina and Joi" Trilogy; a fictional story that tells about a young couple struggling in a conflictual marriage and their daily life in the city.
A beautiful former colonial house, home to the Goethe Institute, managed by The Lodge Foundation in the heart of Bandung's DAGO district, staged the performance-related installations in various media that respond to the story of the mysterious Tina. 2-8 November 2023
In an artistic re-enactment, the house, a community place for (cultural) gatherings in everyday life, regains its original status during the project, as the home of the disappeared bride Tina. The multimedia disciplines of the participating artists complement each other, placed in a hybrid route through different rooms in the house.
As the audience enters, they feel Tina's presence in "traces she left behind" and her spirit hangs in the atmosphere.
I elaborated on the story with a magical installation consisting of large printed
400 cm high endurable textile panels that hung down in the patio. New drawings and real plants from the houses environment were projected via two mobile overhead projectors on the panels. Performative presentations were done two times on 7 nights. The audience became part.
read: Bandung Bergerak article by Awla Rayul / Ahmad Fikri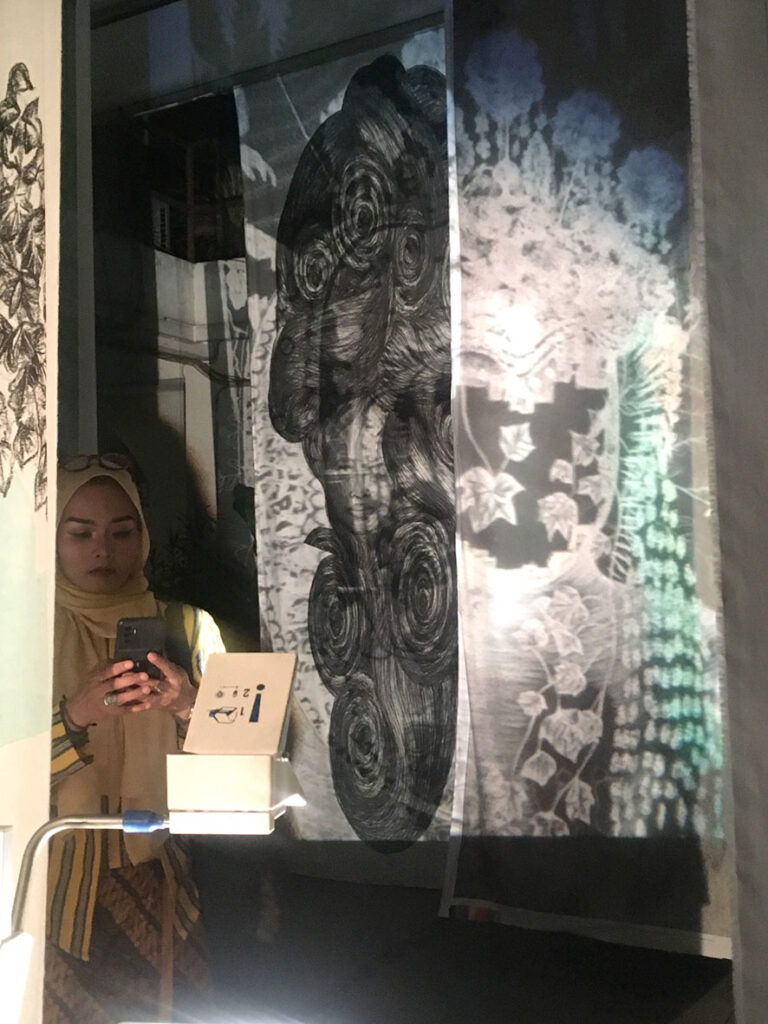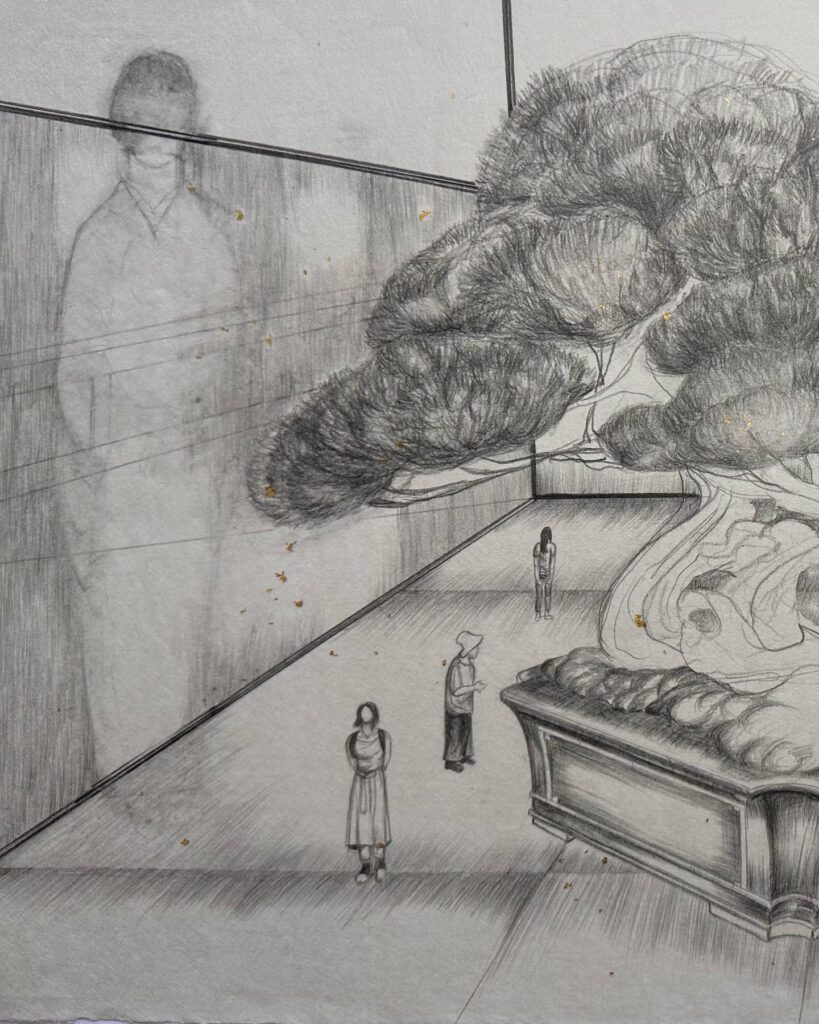 24 nov-14 januari 2023
Galerie 158
Hoogstraat 158 Schiedam
'Wunderkammer' is in Margi Geerlinks' gallery at Hoogstraat 158 in Schiedam.
it is is a collaboration between with Suzanne Klüver. Margi is a culture coordinator, image maker, exhibition maker, curator and friend.
Suzanne Klüver was a curator at the museum in Delft for 8 years and specializes in Chinese and Japanese pottery.
The exhibition runs from November 24 to January 14. There will be
drawings on display that I made in Kanazawa in 2017
. Of course, there are also beautiful riso prints of mine and other special items for sale. There is also work on display by Johan Kleinjan, Marco van Duyvendijk, Julia Kaiser and Francine Vermeer.
read more
18 January – 28 february 2024 
Solo Exhibition 

Traits Libres Gallery 
31 Rue de Verneuil,
75007 Paris
FRANCE
The name of the gallery Traits Libres ("free strokes") accurately reflects their work. They are devoted primarily to contemporary drawing and works on paper, without forbidding themselves to approach sculpture or three-dimensional objects.
7 september – 4 december 2023
'The Meeting
expositie Academisch Genootschap Eindhoven
All works are for sale
Address: 
Parklaan 93, 5613 BC Eindhoven
Open: weektimes 9.00 – 21.00 pm
Lunchtime 12.00 – 14.00 pm closed
Evenings 19.30 -20.00 closed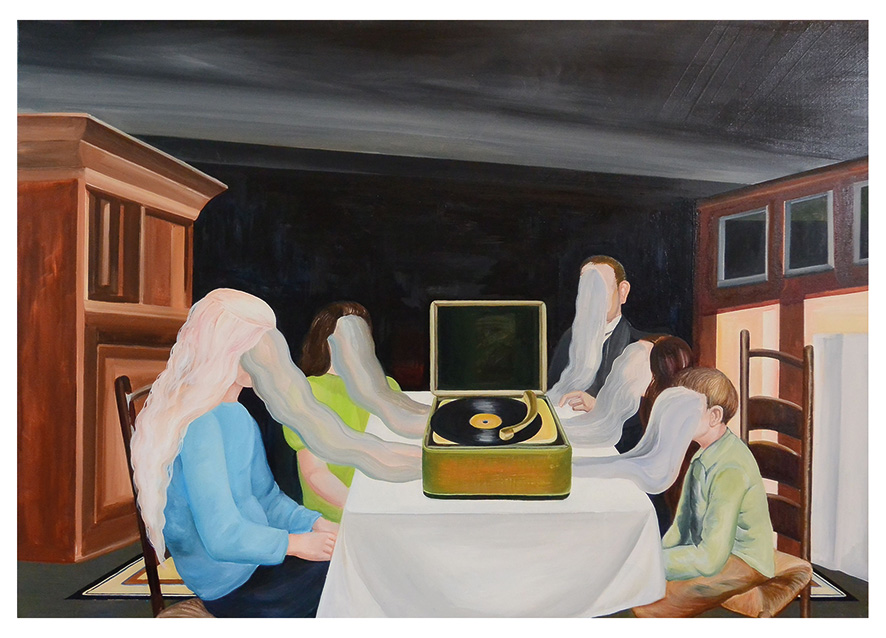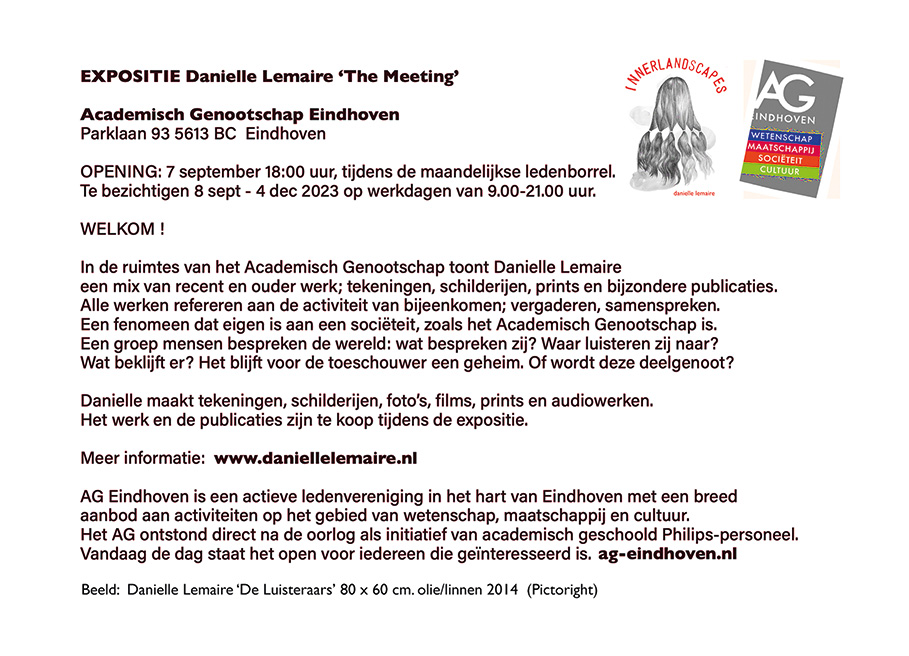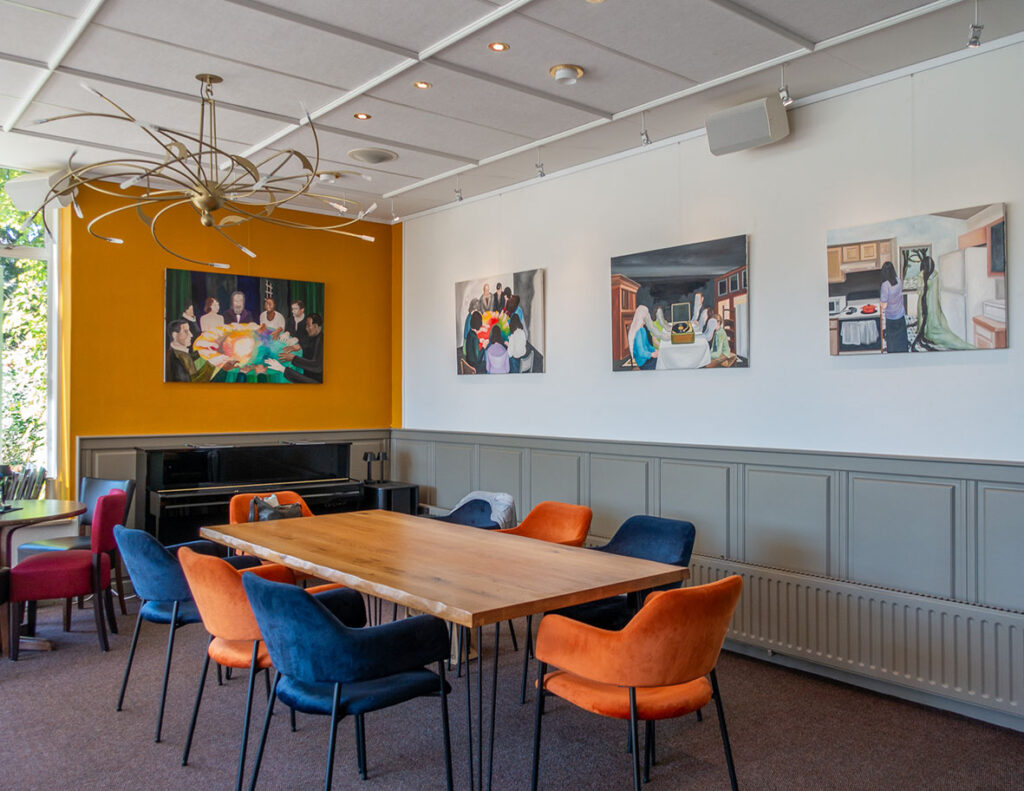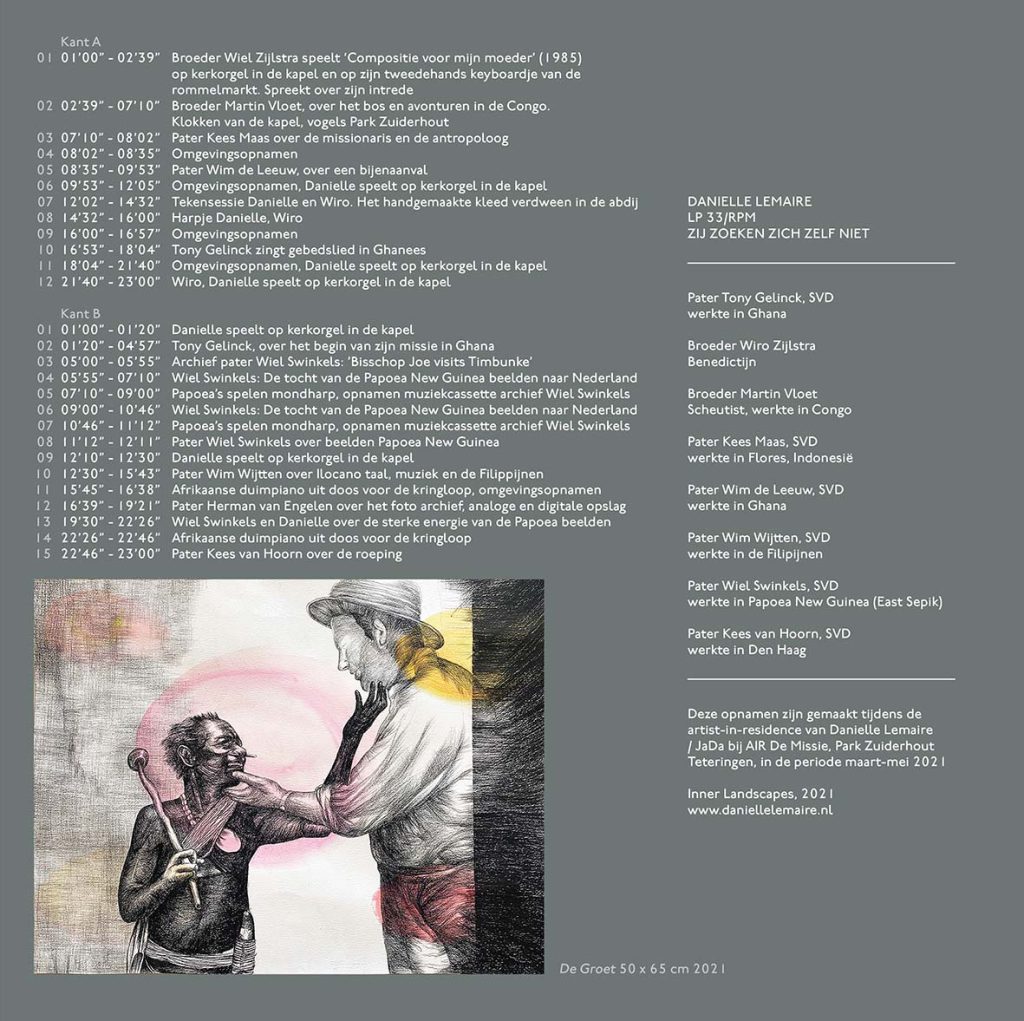 collaboration brother Wiro, father Wiel and Danielle
Drawing 'They came by boat' & drawings Flowers from the garden of Park Zuiderhout
Father Tony with his panting of a black Jezus, as they know Jezus in Ghana
Father Eef, he worked many years in the Congo, with my drawing 'Longing for Home'
Father Kees Maas and Jan Van Den Dobbelsteen with Christian batik from Flores
Danielle and father Kees Maas, who worked msny years in Flores, Indonesia
The workspace of brother Martien, who worked in the Congo and made over 200 bird houses at Park Zuiderhout
JaDa – De Missie  Residency project
From March 1 to May 31, 2021, JaDa worked at the studio of
AIR De Missie, in nursing home Park Zuiderhout. We lived and worked among the priests and missionaries, who reside there in the last phase of their working lives. We studied the history of the institution and its residents. The former missionaries traveled the world; they worked in Congo, Ghana, the Philippines, Brazil, Papua New Guinea and the Dutch East Indies and have amazing stories. JaDa was also on a mission: the mission to propagate the arts.
A double LP 'Zij Zoeken Zich Zelf Niet' next to the book (see top at this page) as a result of the project is in the make.
Also, a few documentary and art movies are in the make. To be released!
Presentation: september, 2022, NEXT, Stedelijk Museum Breda. i.c.w. kunstloc Brabant en Park Zuiderhout.
support JaDa releases: Cultuur Eindhoven and Constant van Renesse Fonds 
Jan Van Den Dobbelsteen & Danielle Lemaire
i.s.m. Stedelijk Museum Breda, en Kunstloc Brabant