collaboration brother Wiro, father Wiel and Danielle
Drawing 'They came by boat' & drawings Flowers from the garden of Park Zuiderhout
Father Tony with his panting of a black Jezus, as they know Jezus in Ghana
Father Eef, he worked many years in the Congo, with my drawing 'Longing for Home'
Father Kees Maas and Jan Van Den Dobbelsteen with Christian batik from Flores
Danielle and father Kees Maas, who worked msny years in Flores, Indonesia
The workspace of brother Martien, who worked in the Congo and made over 200 bird houses at Park Zuiderhout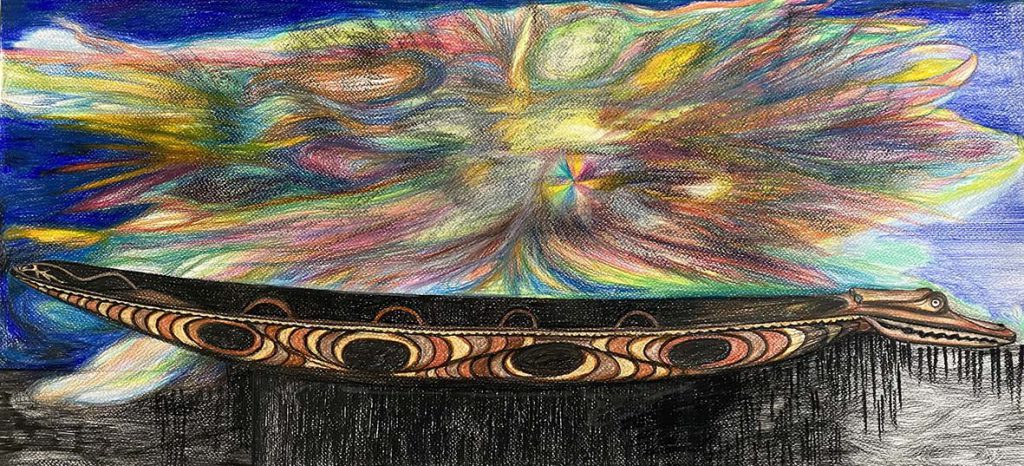 JaDa – De Missie  Residency project
From March 1 to May 31, 2021, JaDa worked at the studio of
AIR De Missie, in nursing home Park Zuiderhout. We lived and worked among the priests and missionaries, who reside there in the last phase of their working lives. We studied the history of the institution and its residents. The former missionaries traveled the world; they worked in Congo, Ghana, the Philippines, Brazil, Papua New Guinea and the Dutch East Indies and have amazing stories. JaDa was also on a mission: the mission to propagate the arts.
A double LP 'Zij Zoeken Zich Zelf Niet' next to the book (see top at this page) as a result of the project is in the make.
Also, a few documentary and art movies are in the make. To be released!
Presentation: september, 2022, NEXT, Stedelijk Museum Breda. i.c.w. kunstloc Brabant en Park Zuiderhout.
support JaDa releases: Cultuur Eindhoven and Constant van Renesse Fonds 
Jan Van Den Dobbelsteen & Danielle Lemaire
i.s.m. Stedelijk Museum Breda, en Kunstloc Brabant
JaDa double LP 'Zij Zoeken Zich Zelf Niet' Only four unique pressings
Sounds & stories of the fathers at Misssiehuis Teteringen
Jan Van Den Dobbelsteen & Danielle Lemaire
Release date: 16 octover 2022
The release was planned for may 2022, but the making and delivery is postponed several times by pressing company Monotype Pressing in Poland. New release date: third week of october 2022. 
All the music and tracks can be listened to now in the exhibition 'Air De Missie-Op Weg Naar Park Zuiderhout' in Stedelijk Museum Breda coming up, sept-nov 2022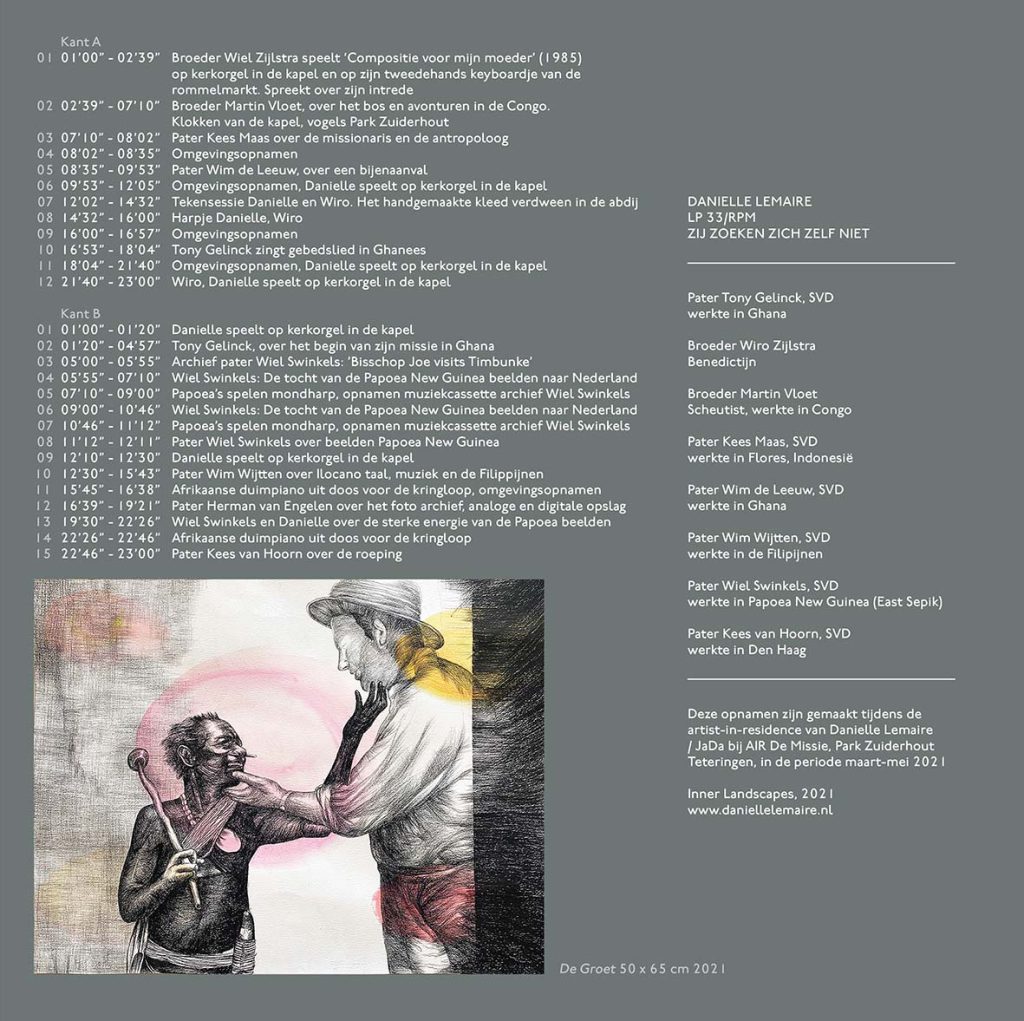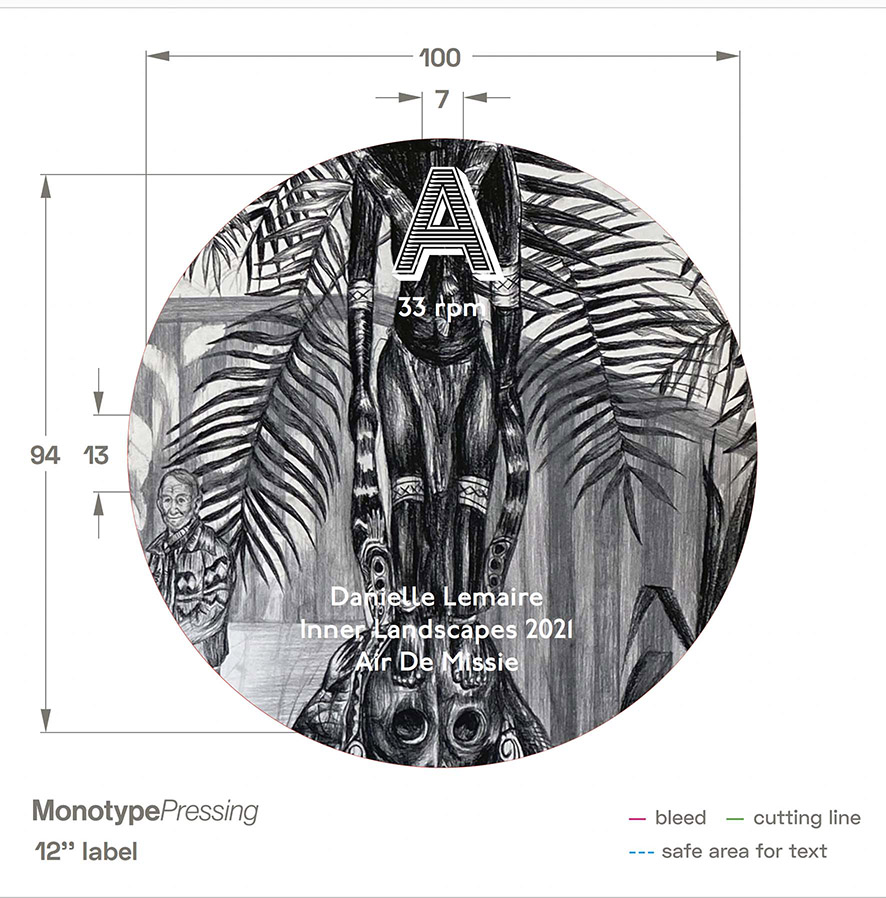 18 sept 2022- 15 jan 2023
Welcome! At my exhibition 'Diamonds Are Forever' With a different program on Sundays, 14.00-18.00.
Opening was september 18.
October 16: DAF Day
November 13: Artist Talk December 18: Christmas program January 15, 2023: New Year's drink

Hilvaria Studios Goirlesedijk 12b 5081 ND Hilvarenbeek.
'Diamonds Are Forever (D.A.F.)', is a multilayered project a the Hilvaria Studios, Hilvarenbeek.
Diving into the special place and its history, I made  various (growing) presentations in multiple rooms and work closely with stakeholders from the region, like amongst more the DAF museum. and my own Volvo garage De Limbeek in Eindhoven.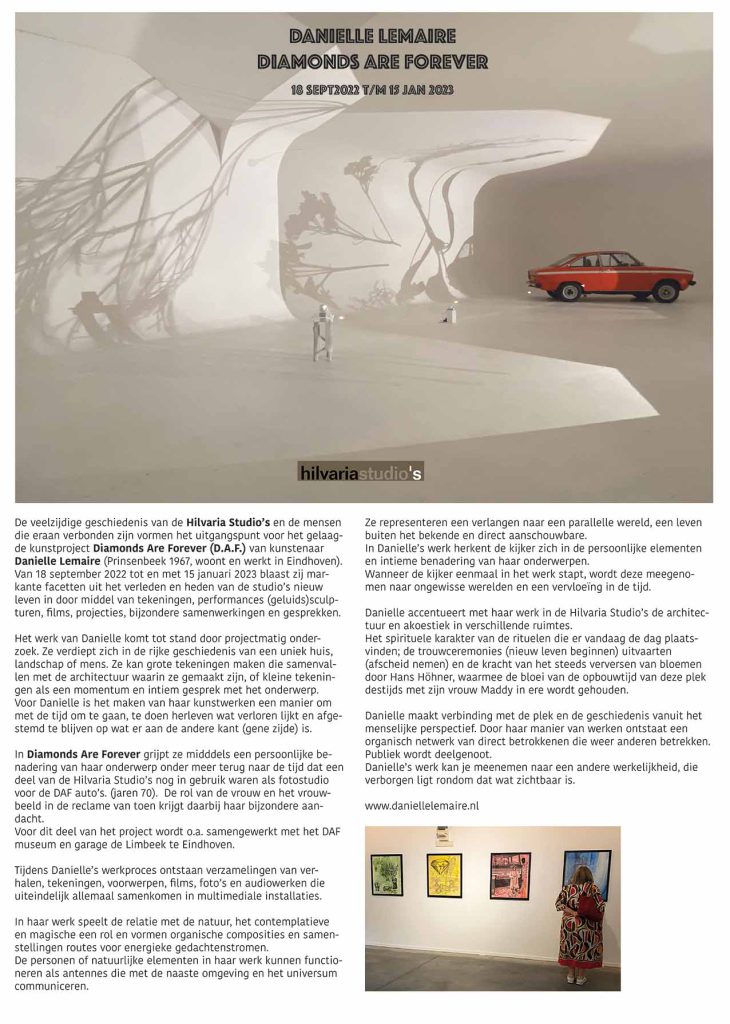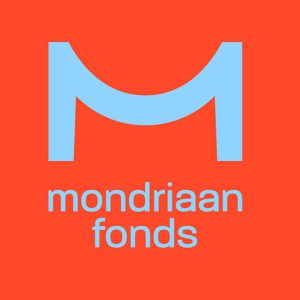 Kunst Opdracht supported by the Mondriaan Fund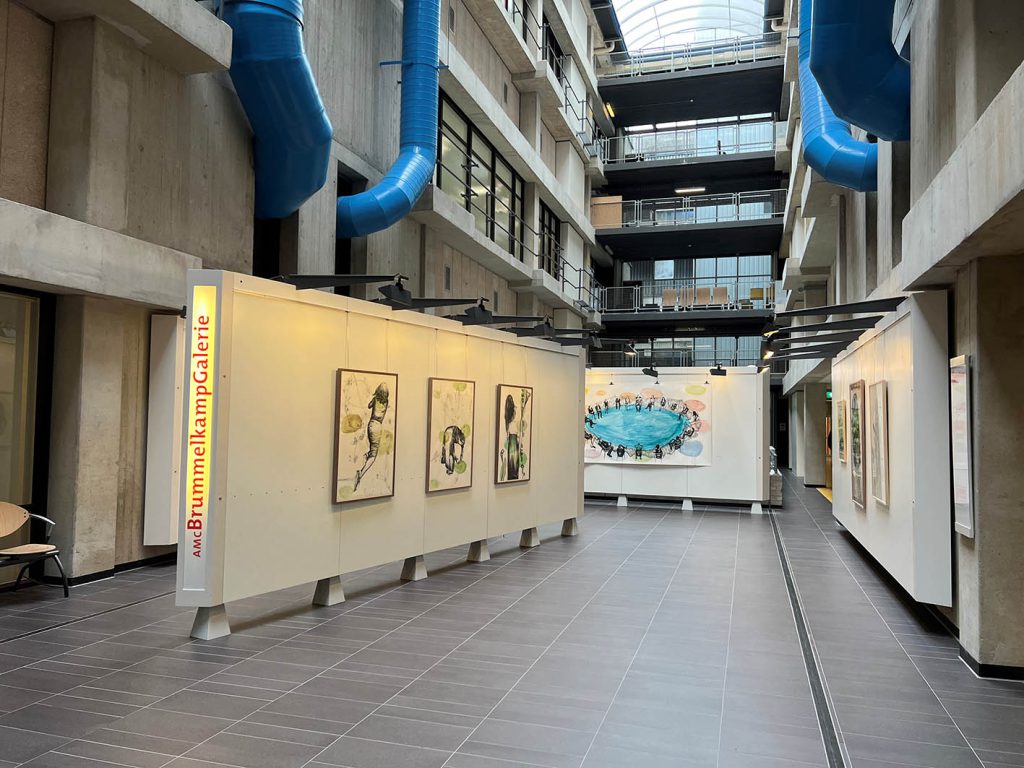 The exhibitions at the Brummelkamp gallery consist of work by artists who have already been or will be included in the AMC art collection. Curator and head of the collection: Sabrina Kamstra
My art practice is supported by the 'Kunstenaar Basis' grant from the Mondriaan Fund.
september 2022 series of drawings in Hollands Maandblad
The Hollands Maandblad is a literary magazine from the 1950s; the oldest in the Netherlands after de Gids (the Guide). "Where De Gids is now packaged in De Groene Amsterdammer, Hollands Maandblad is still independent. It is printed on beautiful paper and does not want to participate in the race to the bottom in which other magazines have already been drowned. Unlike other literary magazines, there has always been room for drawings. Not as an illustration, but as an independent medium. The drawings do exist throughout the magazine, but the relationship with the texts is purely coincidental. An autonomous selection of their own work is required from the artists." said Steven Boland, designer.
purchased / public collections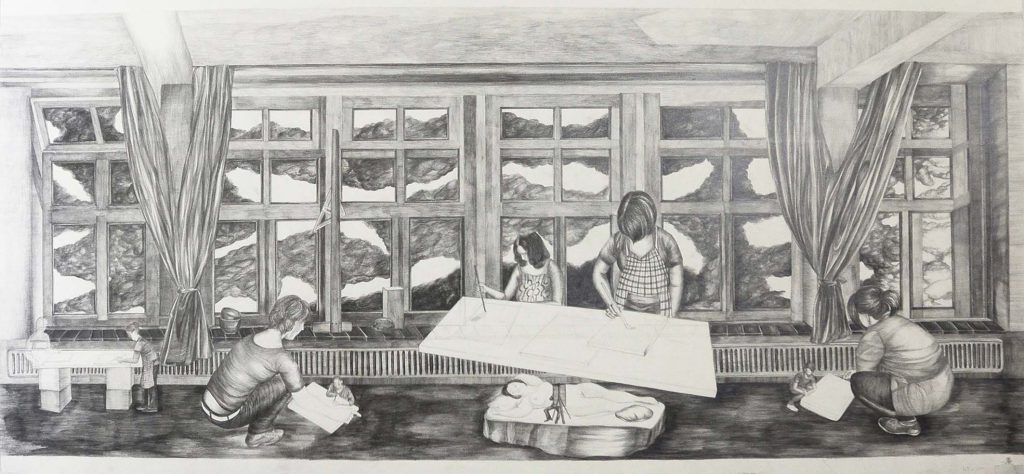 'The Last Summer' (150 x 200 cm. 2018) purchased by Stedelijk Museum Breda in 2022
'Antilichaam' (110 x 75 cm. 2018) purchased by Amsterdam UMC in 2022. Will be on view in september 2022 in the Brummelkamp gallery location AMC.
VOUCH II, Loods 6 Amsterdam, Maart-April 2022