Danielle Lemaire Drawings and Paintings
Studio Generaal Bothastraat 5K
5642 NJ Eindhoven
The Netherlands
KvK  20153049
BTW NL001681354B81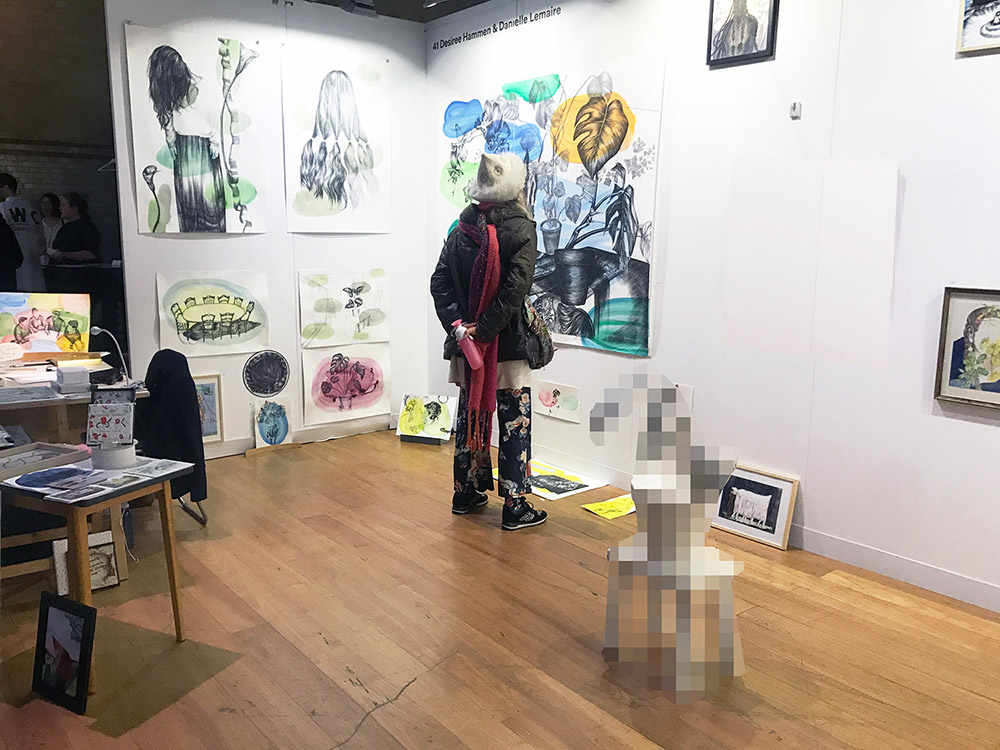 On this page you find a limited selection of original artworks by me, Danielle Lemaire.
My works are for sale. I have no permanent gallery -although I am looking for a new sustainable, reliable and committed gallery to work with.
The prices of the works on this page are based on uniqueness of the work, period of creation, artist's factor, size, material.
It is always possible to make a studio appointment, in Eindhoven. It is also possible to get information about references of other happy buyers.
A purchased work can be picked up by you at my studio (with drinks and snacks to celebrate!), deliverd by me to you at your space or sent by registered mail. 
The works on this page can be safely purchased via the shopping basket; payment possible by bank (IDEAL) or paypal, 
contact me for further questions or requests. Thank you.
Note: page is still under development due to busy times in my studio
Delivery time & shipping costs
The stated prices include VAT and include shipping costs. The shipping costs will be shown in the shopping cart after you have added your product.
Do you live abroad? Please mail me for careful delivery to your address.
Delivery is via the PostNL parcel deliverer by registered mail. Before sending, I wil contact you by email about the sending well packed and in a safe way. After payment I will send out the work within 2 days. You will receive a proof of shipment after I have handed over the package to the carrier. 
Reflection time/return
After you have received all the desired information about the artwork from me – feel free to email me if you want more information about it – and you definitely want to buy the work, you can order it here. I will send a personal email and invoice afterwards. After your payment, the work will be sent to you very carefully or delivered personally. Pick up is also an option. In principle, it is not possible to return a work of art.

It can always happen that something does not go quite as planned. Please make  your complaint or wish known to me by sending an email  the contact address here under. I will then look for a suitable solution together with you.
Payment methods
You can pay for your order via Ideal and Paypal.
Thank you and I hope to hear from you,
Danielle Lemaire Contact