Inner Landscapes Publications
Records, Prints and books in small editions


Generaal Bothastraat 5K
5642 NJ Eindhoven
The Netherlands
KvK  20153049
BTW NL001681354B81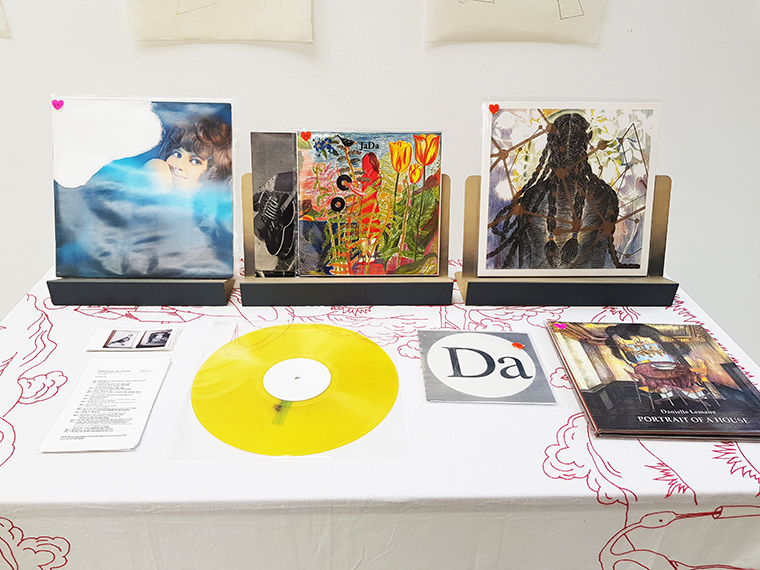 Inner Landscapes is the label of Danielle Lemaire on which she releases unique artists audio-and printworks in different forms and small editions. Most items are partly handmade. 
This is the selling page of the original maker.
Your items will be shipped within 1 day after your payment.
Very well packed with a personal note.
I also sell to your shop for wholesale prices.
Items are also available at: Art Into Life Haga-Gun/Tochigi, Japan; Sweet Dreams Press Tokyo; Jet Set Records Tokyo; Underbelly Rotterdam; Grey Antwerpen, Graphic Shop Extrapool and more.
Danielle's releases are connected to her (worldwide) art projects and exhibitions. 
She creates intimite, layered songs and soundpieces in which she tells personal stories of herself, and of fascinating Others.
The lyrics and form of the soundpieces relate to a mystic view on the world and Being.
They can sound like songs or take you to unpredictable landscapes, whose edges can be blurred.
The label exists since 1997 and has released a large number of special releases.  Special requests? Mail Danielle Lemaire
Inner Landscapes collaborates amongst more with Jan Van Den Dobbelsteen's artist label COSMIC VOLUME (Eindhoven)
and Japanese label Sweet Dreams Press (Tokyo). 
She also released on Barreuh Records, Veglia (B), WORM Klangendum, Der Schöne Hjuler-Memorial-Fond (G), Psych.KG (G), 
Aotoao (JP), Ogetti Volanti Non Identificatie (It), Meagreasource (SC), Secret Wonder Records (SW). 
Risostencilprintwork (covers, books, posters) is done by pioneers: Knust Press, Nijmegen.
Her pricewinning book 'You Know I Am Not There' was released in collaboration with publisher The Eriskay Connection and Stedelijk Museum Breda